We are a diverse and extraordinary group of change agents recruited by Dr. Bill Thomas to collaborate on groundbreaking culture-jamming and innovation projects such as the ChangingAging Tour, Disrupt Dementia, Minka and other Creative Events.
---
Kyrié Carpenter, M.A.
Kyrié's passion for story has lead her to a career in film, studies in Depth Psychology, and ultimately to her work with aging. She has her masters in counseling psychology from Pacifica Graduate Institute. Her thesis explored the Anti-Aging myth in America and major neurocognitive disorders/ dementia as an embodiment of the trickster archetype and its facilitation of growth on a cultural level via the integration of elders into American society. Kyrié did her practicum at Age Song/ Pacific Institute's Gerontological Wellness program as well as training in existential humanistic practices and acting as a liaison between GeroWellness and Enrichment. Kyrié was also part of a team that presents on existential-humanistic model of care at professional conferences and through publications internationally. She shares her observations and learnings through work with clients and a blog for Huffington Post and ChangingAging.org.
---
Kavan Peterson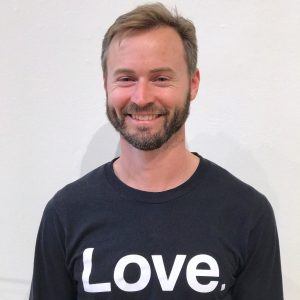 Journalist, social entrepreneur, theater director and pro-aging activist, Kavan works on the cutting-edge of participatory design and community action. As co-founder with Dr. Bill Thomas of ChangingAging Blog/Tour and COO of Minka Homes, Kavan works nationally on age-friendly projects pioneering innovative new models for housing, care and community. Kavan is co-founder and president of Harvest, a revolutionary home-care model led by direct-care workers and elders, and consults on aging innovation with leading companies such as AARP, Holiday, Kimberly-Clark, Sodexo, Robert Wood Johnson Foundation, and The Green House Project.
An award-winning journalist, videographer and public relations expert, Kavan is a leading voice building aging-in-community and dementia-friendly initiatives in Seattle and nationwide.
---
Jeseph Meyers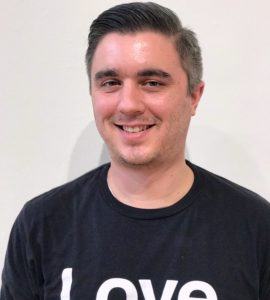 Jeseph's passion is helping organizations achieve growth through creative digital storytelling. For the past 8 years be has been working with businesses and organizations of all sizes. He particularly enjoys working with clients who have a message he is passionate about such as his work with Dr. Bill Thomas to help change the perception of aging in America. As a digital marketing professional he specializes in search engine optimization, social media marketing and website development.
Born in Ithaca Jeseph is now a managing partner at Queen City Media, a digital marketing agency in Buffalo, NY.
---
Jude Meyers-Thomas
Known to thousands as the heart and soul of the Eden Alternative movement, Jude Thomas participates in international speaking, networking, and educational events. Since co-founding the Eden Alternative Jude has been relentless in her conviction and efforts to transform the way people off different ages and abilities are perceived and included. She is an inspiration and joy to all she comes in contact with and draws out the best in them. Those closest to her say she is a cross between Mother Nature and Dr. Doolittle. Jude leads with her heart and engages her deep empathic skills to feel into everyone's unique situation drawing upon this intuitive intelligence to guide her way of being with them to help foster an environment for growth and change. She is a master labyrinth facilitator and uses labyrinths to help guide transformation in people and organizations.
---
Mike Bolinder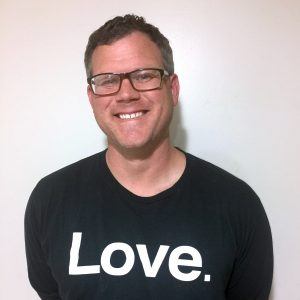 Mike Bolinder is an entrepreneur and non-profit consultant driven by a passion to help vulnerable populations. Mike's background and capabilities include public policy, fundraising, grant writing, appropriations, lobbying, and large event management. But his true passion lies in helping organizations flesh out a vision and chart a path from ideas to implementation. Mike's fingerprints can be found on public policy ranging from: the restoration of the Florida Everglades, brownfield cleanups of the Anacostia River and the Chesapeake Bay, Washington, D,C.'s recycling policy, the EPA's urban angling policy, federal commercial and recreational fisheries management, the State Department's response to sex trafficking and Boston's Big Dig.
---
Namarah
Namarah is a Philadelphia-born musician exploring the connections of social exchange through performance art. She is a singer-songwriter and gamer enthusiast who enjoys spontaneity and adventure. Namarah shares her take on the universal world of thought in her music and examines the construct of social systems. Enjoying the challenge of understanding, experiencing and redefining these systems, Namarah works to create spaces where individuals can create monumental change.
Namarah infuses various musical influences to create her messages. Her soulful voice and intricate melodies are like a breath of fresh air, producing a musical brew of rhythms and tunes that take you on a transformational journey. She is an activist and community change-maker, believing that anyone can impact the world if they are willing to make unique partnerships to reimagine the world through music, the arts and any other medium – in Namarah's world, it's about the human connections we form that make life worth living.
---
Samite
"While performing, I see that people are able to forget their differences and join as one in the moment; my hope is for that moment to last. If we can make that moment last, the world will be a better place." World-renowned musician and humanitarian Samite Mulondo brings live music and story telling to the Age of Disruption Tour's Disrupt Dementia performance.
Samite was born and raised in Uganda, where his grandfather taught him to play the traditional flute. When he was twelve, a music teacher placed a western flute in his hands setting him on his way to becoming one of East Africa's most acclaimed flutists. Samite is the subject of the PBS documentary Song of the Refugee. It was while filming this that Samite's work as founder of Musicians for World Harmony began.
---
Nate Silas Richardson
Ithaca-based musician Nate Silas Richardson accompanies Dr. Bill Thomas on the Age of Disruption Tour in the unconventional pairing of "physician and musician." A classically trained musician and jazz composer, Richardson runs Rep Studio in Ithaca and performs widely, including with John Brown's Body, Sim Redmond Band, 10 Ft Ganja Plant and Black Castle. His latest soundtrack release for the Age of Disruption Tour, "1914 Reimagined by Nate Silas Richardson and Century Players," features music from 1914 re-worked in various modern styles.
---
Jennifer Carson, PhD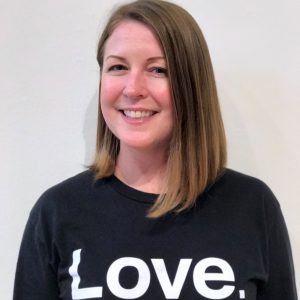 Dr. Jennifer Carson's mission is to continually envision and develop opportunities for personal, cultural and systemic growth to improve the well-being of persons living with dementia and their care partners. Jennifer brings a commitment to service, collaboration and innovation built upon 28 years of experience in the field of long-term care and retirement living, bridging direct care and support, organizational leadership, research, innovation, and education. With a strong commitment to partnerships and participatory approaches to both research and practice, Jennifer is an international speaker, university lecturer, published researcher and author regarding long-term care, dementia care and support, culture change, and leisure and aging. Her educational background includes a BA in Therapeutic Recreation from Eastern Washington University in Cheney, Washington; a MS in Therapeutic Recreation from Clemson University in Clemson, South Carolina; and a PhD in Aging, Health and Well-Being from the University of Waterloo in Waterloo, Ontario. Jennifer finds balance, enjoyment and opportunities for personal growth through a diversity of leisure interests, including: travel, arts and culture; reading and learning; swing and salsa dancing; hiking and other outdoor adventures; playing with her two cats; and spending time with her husband, Peter, making music and memories together.
The undisputed MVP of the ChangingAging Tour, Rob has overseen technical production of all 120+ performances. As technical manager, set designer, lighting technician, sound engineer, he is the cornerstone of the ChangingAging Tour.