AARP has just released an important survey on brain health. One conclusion from the survey is no surprise and hasn't changed since I ran the Staying Sharp program from 2004-2009: people believe that brain health is a critical component in maintaining a healthy lifestyle. One thing that has changed, however is that more younger people are concerned about the health of their brains and feel the need to do something to keep their brain's sharp. Great! General awareness of the problem of cognitive decline with age has grown, and people are also more aware, in broad terms, of the type of lifestyle changes needed to protect brains and to make them more resilient.
The survey reveals an enduring problem, however; few of the survey respondents actually make the required behavior changes that are needed to protect their brains. We know what to do, but don't do it!
In the wake of this study, AARP has revived their Staying Sharp initiative, a move that we applaud. For a fee of $21, what we will call Staying Sharp 2.0 (SS 2.0) promises to provide: a) access to online brain training exercises; b) an eNewletter that provides "access to up-to-date research and insights around brain health;" and c) web-based videos with science-based tips about how to "support brain health in a holistic way."
Between 2004 and 2009 I ran SS 1.1, which expanded the initial SS 1.0 program developed by Shelley Buckingham (now at AARP Oregon). These initial versions of Staying Sharp partnered with the Dana Alliance for Brain Initiatives and featured moderated public discussions with top neuroscientists who addressed three core questions: 1) what do we need to know about the brain to have a meaningful discussion about brain health; 2) why do some brains become diseased as we age; and 3) what can we do to prevent our brains from becoming diseased? These SS Forums were very popular and attracted sold-out audiences from 1,000 to 2,000 people. People were clearly eager to hear and absorb current information about brain health from highly trusted sources.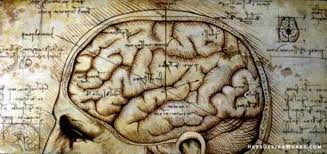 After the demise of Staying Sharp 1.1, Roger Anunsen (a consultant for SS1.1) and I founded MINDRAMP Consulting and, during the six-year period between SS 1.1 and the just-announced SS 2.0, we have continued to work diligently to advance the field of brain health. While we can no longer use the Staying Sharp name, we have arrived at what we can confidently call Brain Health 3.0. BH 3.0 goes beyond the program that Staying Sharp 2.0 appears to be offering in a number of significant ways that we will explore in more depth in subsequent blog posts.
AARP's (SS2.0) will raise awareness of lifestyle approaches to preventing cognitive decline, which is great. It will also, we hope, become a reliable repository for relevant research. We hope that new research is reported with sufficient contextual background. If all that is provided are tips and factoids, the new information may just confuse and frustrate subscribers.
Access to online brain training exercises is okay, but causes us some concern. It will be a shame if subscribers feel they have covered their brain health bases by playing some online games. The truth is that much more is needed. As AARP itself recognizes, brain health requires a holistic approach. "AARP Staying Sharp isn't just about brain exercises," says Lynn Mento, VP of Membership at AARP, "but about promoting healthier living as a holistic way to support brain heath, by keeping fit, learning more by challenging your brain, managing your stress, eating right, and connecting with others."
Our ideas on Brain Health 3.0 are explored in detail in a new eBook called Strong Brains, Sharp Minds that is available through smashwords.com, and in a new workbook about to be published called The RAMP: The MINDRAMP Guide to Designing Your Own Brain Health Strategy. In subsequent blogs here, and on our website at www.mindramp.org, we will highlight the key developments that, we feel, move the brain health field forward in significant ways.