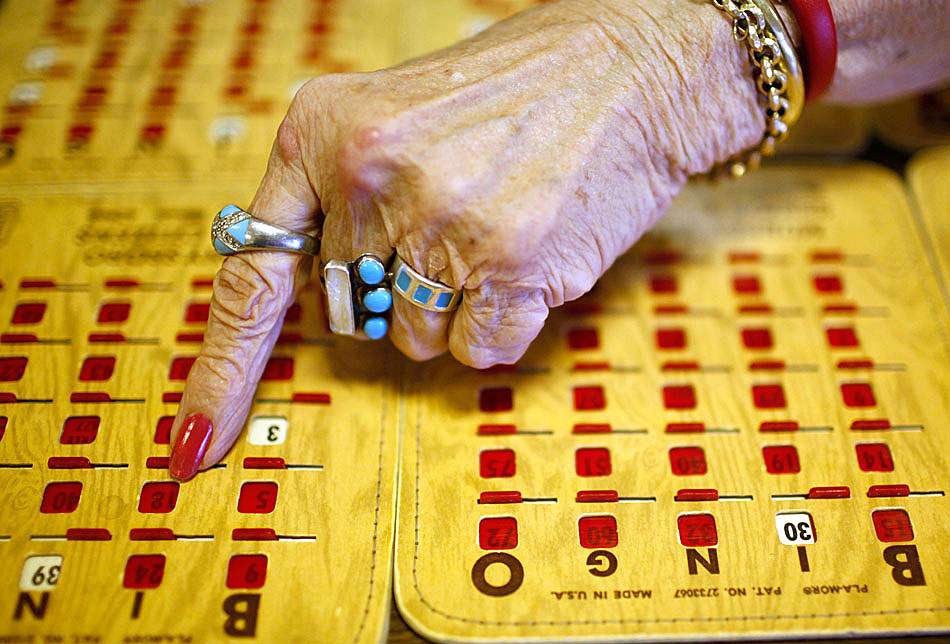 I hate bingo. I don't know when it started, but I definitely have an animosity towards the game.
I can remember when I worked as an Activity Director dreading the day we "had" to play bingo. I am not sure which was worse, the monotonous calling of letters and numbers paired together or the passing along of the prizes while Elders fought over who actually won and what they would get to win. Yes, if you have ever worked in a nursing home, you know what this scene looks like. I can remember walking out of a regular bingo game one afternoon thinking, "There must be more than this".
Yes, there really is more than bingo. When I look back over my career in the Activities profession, which spans a period of approximately 19 years, I see the attachment to bingo was my fault. I was the one who created the schedules, I was the one who gave the best bingo prizes ever, and I was the one who failed to recognize that Elders could do more.
I think it was during this time the realization hit me that I was only a professional party planner. Bingo, endless parties, and being at the point of creating my own holidays so there would be additional reasons to "party". Cupcakes, cookies, punch, music and balloons were my favorite recipe for the perfect activity. These things were all good and had their place but this was not "real" life.
It was then that I started searching for real engagement. How could I bring more of real life to the activities I was creating and less entertainment? I realized quickly that successful engagement is built on the foundation of relationship. I needed to know the Elders. This meant going beyond the admission assessment's 20 questions and digging deeper. What were their hopes, dreams, greatest accomplishments, and most impactful moments? Essentially, it meant listening and hearing something very valuable. I needed to learn their stories.
Wow, when I started hearing those stories. I discovered how they felt when they lost their parents, when they gave birth to their first child, when they got married, when the war started, and so much more. It was then I learned they really did like bingo but they would also like teaching, community service opportunities, to plan their own parties, and opportunities to continue living life to the fullest.
My perspective changed and we began to build activities that were engaging. One by one life began to change at the home. There was excitement in the air and everyone could feel it! We still played bingo but we were now also forming committees, taking trips into the community almost daily, having more spontaneous moments, and giving the gifts of fulfilled dreams like helicopter rides. This was living! I saw life forming and taking shape around me.
Activities that merely "entertain" are slowly becoming a thing of the past. As culture change sweeps through the nation, we can see the value of engagement really starting to take a foothold among the activities profession. I have learned that it is engagement that spurs growth and connectedness and ultimately creates joy. Entertainment has its place but engagement is the solution to providing wonderful quality of life to Elders.