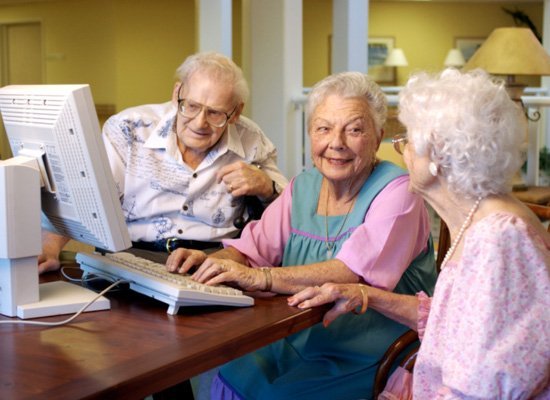 There's an excellent feature on Huffington Post where savvy designers assemble slideshows of ridiculous stock photography and mock them.When I saw today's update in a friend's email I automatically thought the worst: This Week In Ridiculous Stock Photos: Old People Using Computers
But upon reading the author's intro I thought I'd give them the benefit of the doubt:
Now, before you get upset, we don't think older folks using technology is anything to sneeze at, but these stock photos make that seem ridiculous. It's 2011 — chances are you can use a computer whether you're two or 92. But we don't know if stock photographers feel the same way, what with the thousands of results we found of elderly people looking confused or confusedly delighted in front of computers.
And once I read the fake captions (see above) I have to admit I LMAO. Check out the slideshow here and let us know what you think.